OCTAGON COOLING TOWER MODEL : OTG
INDUCED DRAFT CROSSFLOW COOLING TOWER MODEL: SQCTN
INDUCED DRAFT COUNTERFLOW COOLING TOWER (BOTTLE TYPE) MODEL:BCT
INDUCED DRAFT COUNTERFLOW COOLING TOWER (CONCRETE STRUCTURE TYPE) MODEL : SQRC
Square Cooling Tower Co., Ltd.
Square Cooling Tower has been involved in the designing, engineering and construction of new cooling towers, repairing and upgrading of existing cooling towers and replacement of spare parts of cooling towers of all manufacturers. Square Cooling Tower can offer "Turnkey" cooling tower work package including cooling water pumps and piping works as well. We have our own in-house engineering department for design, research and development of cooling tower in order to serve all client's requirements. Various type of cooling towers are available for example Induced draft counterflow, Induced draft crossflow, Forced draft counterflow, Closed system cooling towers to be considered to suite all applications. Both standard and customized model are available

We can provide services to project owners or EPC contractors to outsource their entire cooling tower work package to us as a single source responsibility for their projects.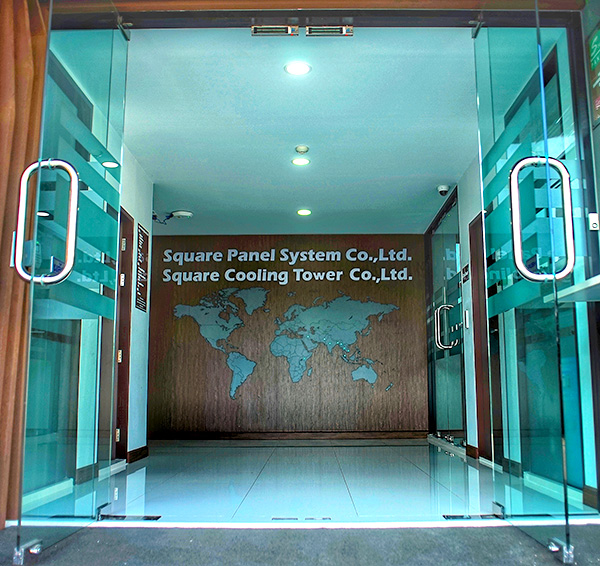 Our Products
INDUCED DRAFT CROSSFLOW COOLING TOWER MODEL : SQCTN
OCTAGON COOLING TOWER MODEL : OTG
INDUCED DRAFT COUNTERFLOW COOLING TOWER (BOTTLE TYPE) MODEL : BCT
INDUCED DRAFT COUNTERFLOW COOLING TOWER (SQUARE TYPE) MODEL : SQSC
INDUCED DRAFT COUNTERFLOW COOLING TOWER (CONCRETE STRUCTURE TYPE) MODEL : SQRC
CLOSED SYSTEM COOLING TOWER MODEL : SQCC
COOLING WATER PACKAGE UNIT
Certificate